Engine: {{vehicle.engine}}
Drivetrain: {{vehicle.drivetrain}}
Transmission: {{vehicle.transmission}}
Exterior: {{vehicle.exteriorcolor}}
{{vehicle.price | moneyFormat(lang)}}
+ tax & lic
CONTACT FOR PRICE
Engine: {{vehicle.engine}}
Drivetrain: {{vehicle.drivetrain}}
Transmission: {{vehicle.transmission}}
Exterior: {{vehicle.exteriorcolor}}
{{vehicle.price | moneyFormat(lang)}}
+ tax & lic
CONTACT FOR PRICE
Sorry, it doesn't look like we have what you're looking for in stock.
However, I'm sure we can find a similar vehicle or we can get one for you in a short amount of time.

Please contact us and we'll find what you're looking for.

[ninja_form id=11]
EXPLORE
COLOUR OPTIONS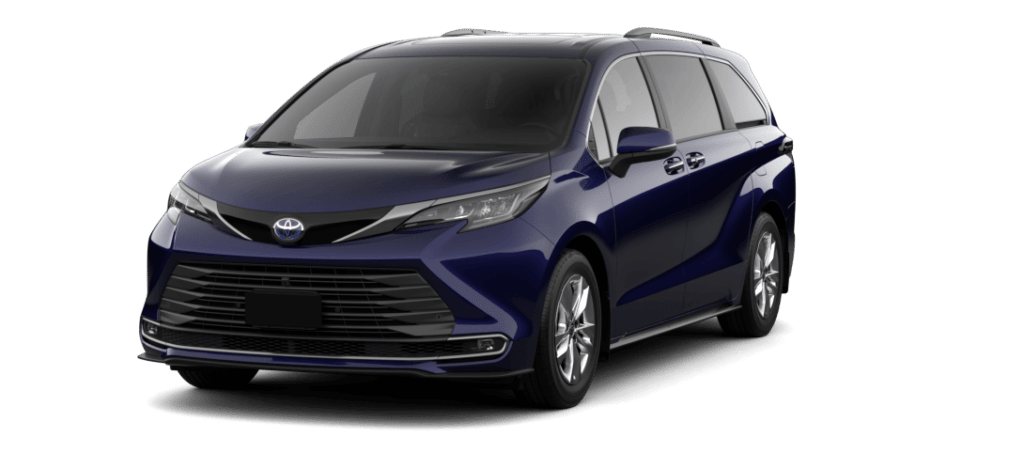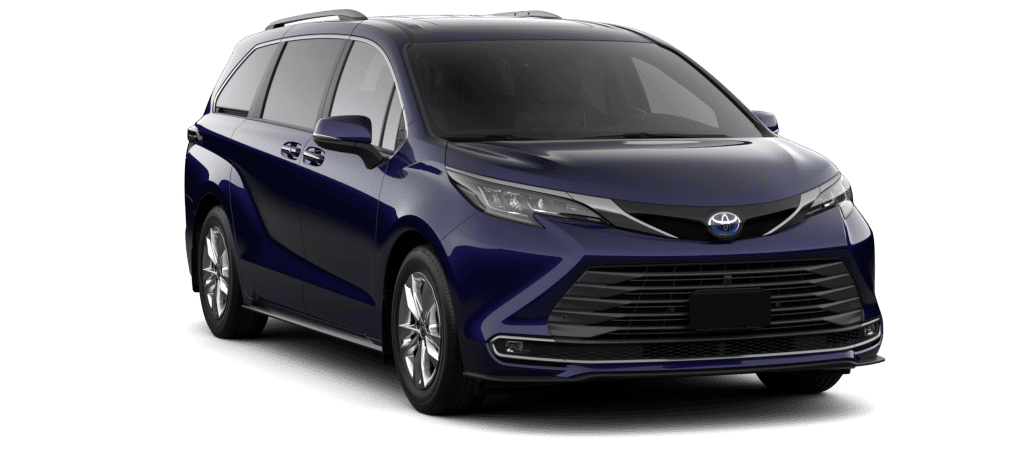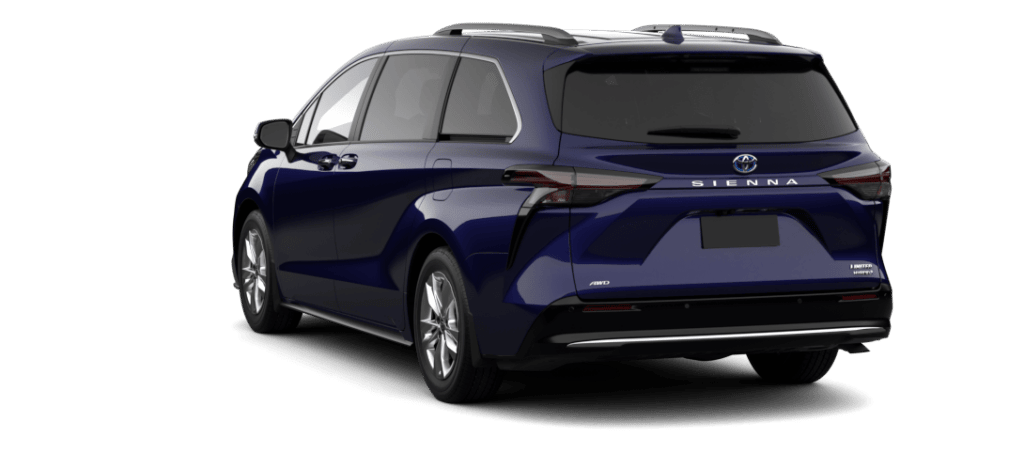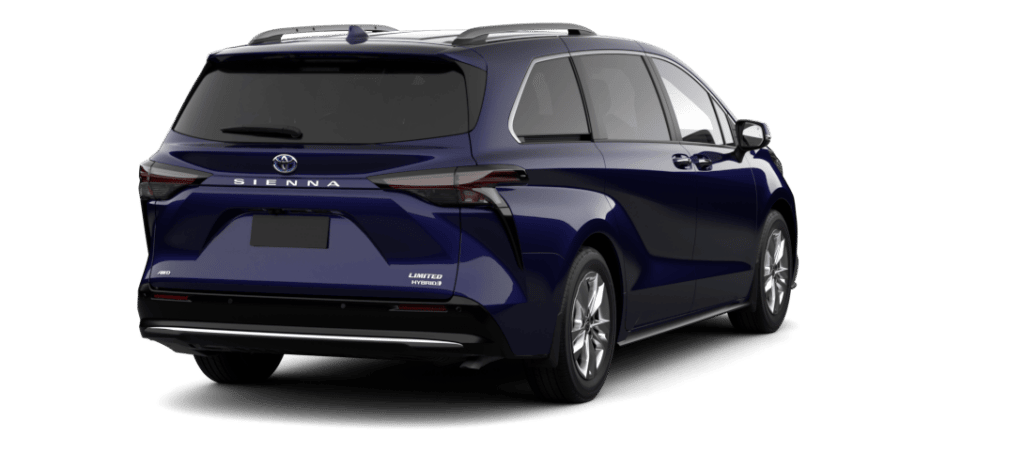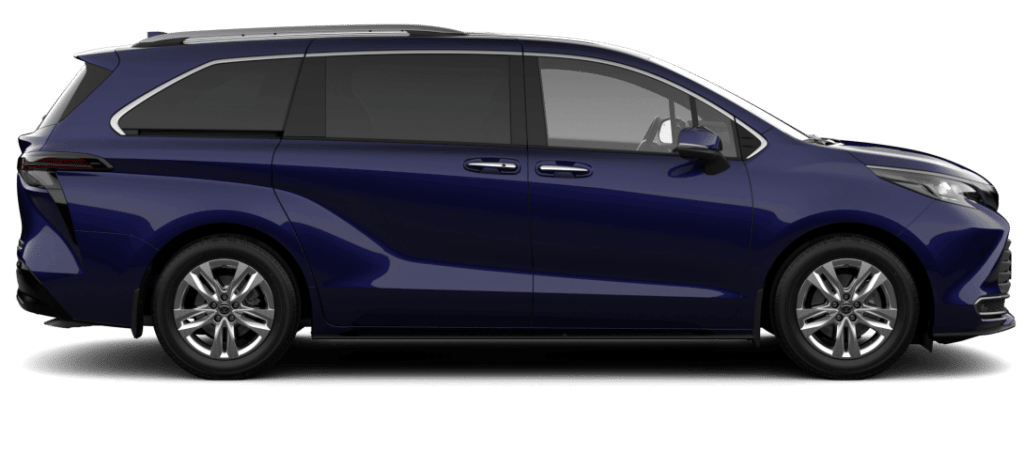 ELECTRIFY YOUR PERFORMANCE
Sienna's hybrid-electric powertrain seamlessly, and automatically, blends the power of a high-efficiency 2.5 litre DOHC four-cylinder engine with two high-output electric motors. The result is ultra-smooth acceleration and ample power, all with no work from you and fewer stops for gas along the way.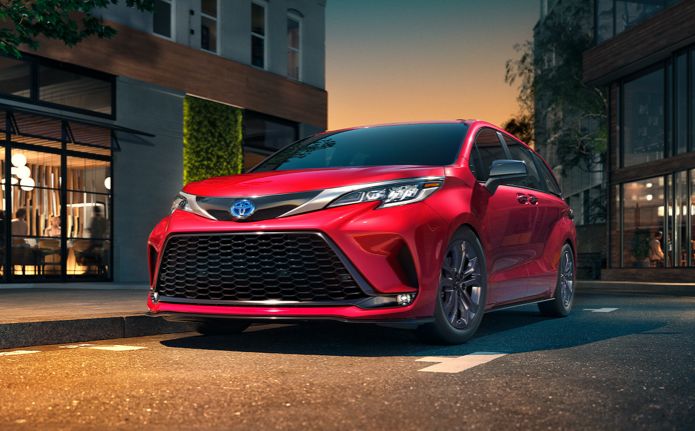 FRONT SEATS
Every Sienna features an 8-way power adjustable driver's seat. Sienna XLE, XSE and Limited models offer 4-way power adjustable seat for front passengers.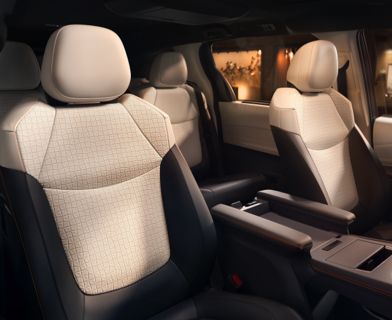 ELECTRONIC ON-DEMAND ALL WHEEL DRIVE (AWD-E)
Sienna's electronic on demand all-wheel-drive system elevates your confidence and control, no matter what the road or weather might bring. The system seamlessly and automatically provides the ideal amount of torque distribution depending on driving conditions – from 100 percent to the front wheels during constant-speed driving, to a 20:80 split front to rear during off-the-line starts and on slippery surfaces. Torque distribution is indicated on the multi-Information display.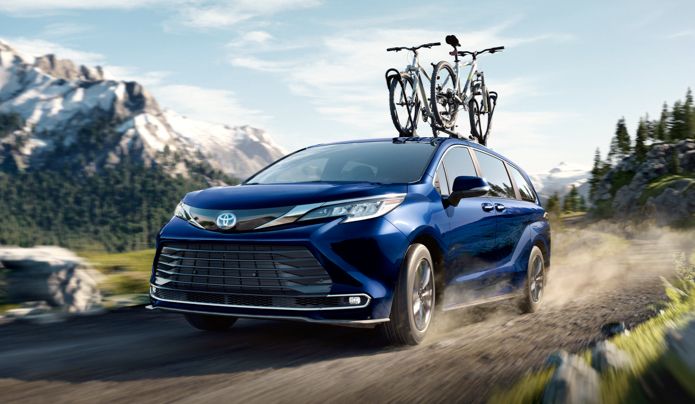 2ND ROW SEATS
Sienna XSE and Limited models feature super long-slide Captain's Chairs. Limited AWD adds built-in ottomans that slide back for enhanced comfort.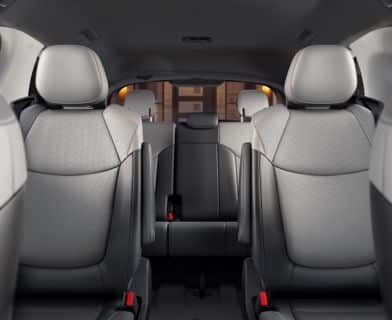 EXPLORE GALLERY
Select an image or open the entire gallery
Exterior
Interior
VIEW FULL GALLERY