Engine: {{vehicle.engine}}
Drivetrain: {{vehicle.drivetrain}}
Transmission: {{vehicle.transmission}}
Exterior: {{vehicle.exteriorcolor}}
{{vehicle.price | moneyFormat(lang)}}
+ tax & lic
CONTACT FOR PRICE
Engine: {{vehicle.engine}}
Drivetrain: {{vehicle.drivetrain}}
Transmission: {{vehicle.transmission}}
Exterior: {{vehicle.exteriorcolor}}
{{vehicle.price | moneyFormat(lang)}}
+ tax & lic
CONTACT FOR PRICE
Sorry, it doesn't look like we have what you're looking for in stock.
However, I'm sure we can find a similar vehicle or we can get one for you in a short amount of time.

Please contact us and we'll find what you're looking for.

[ninja_form id=11]
EXPLORE
COLOUR OPTIONS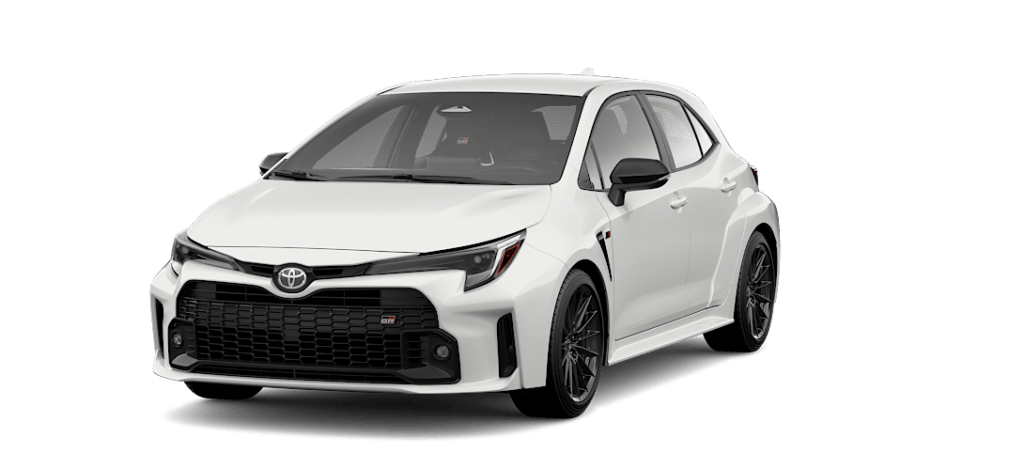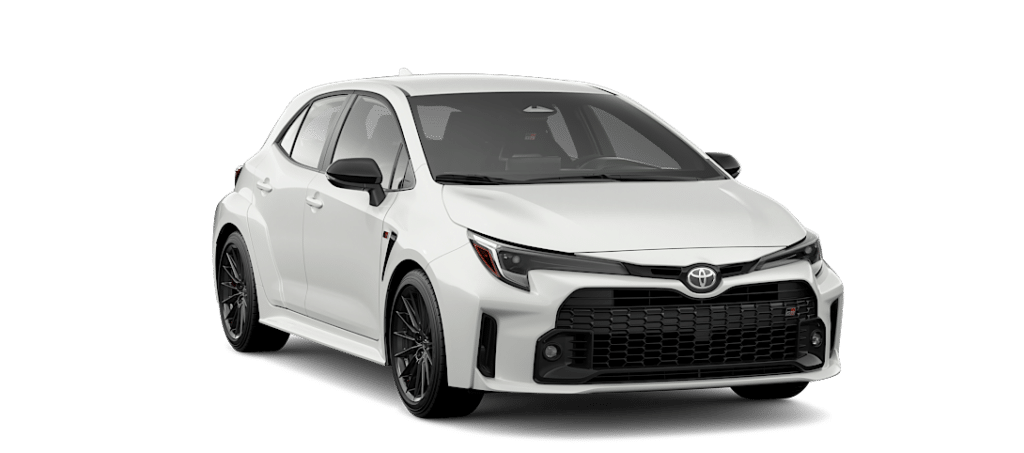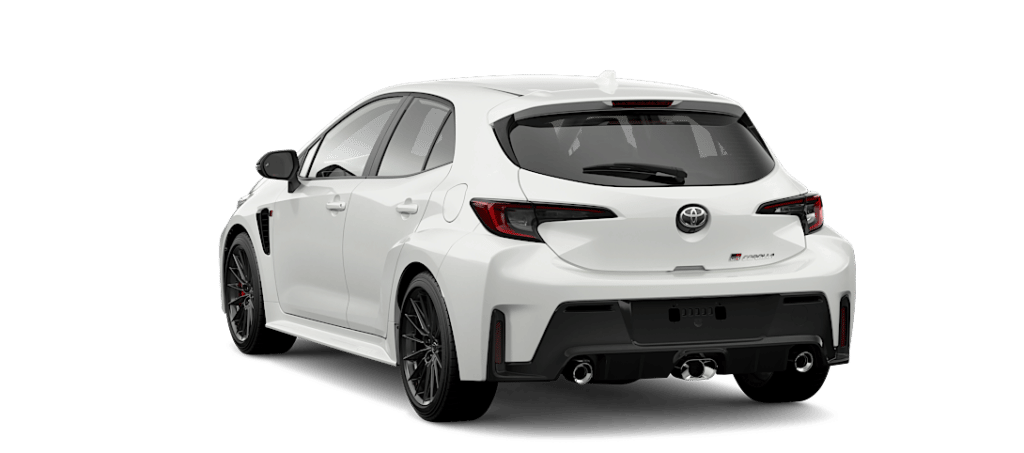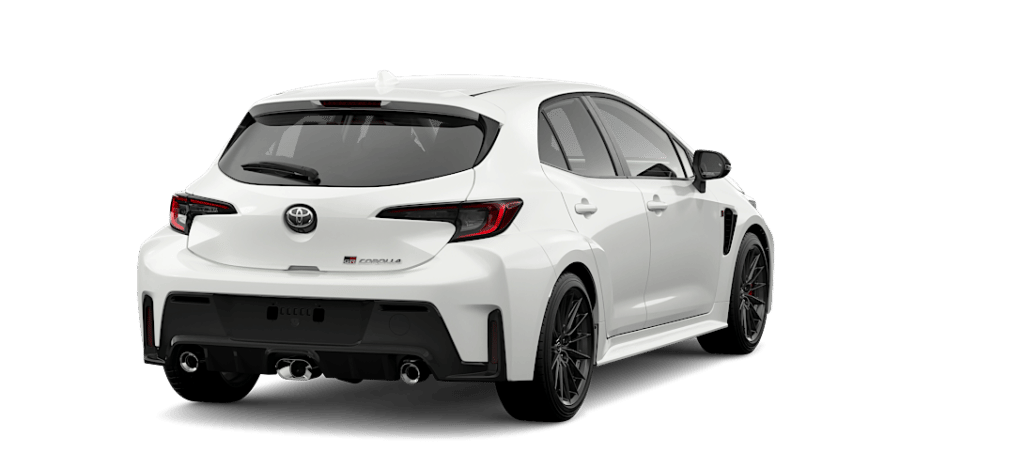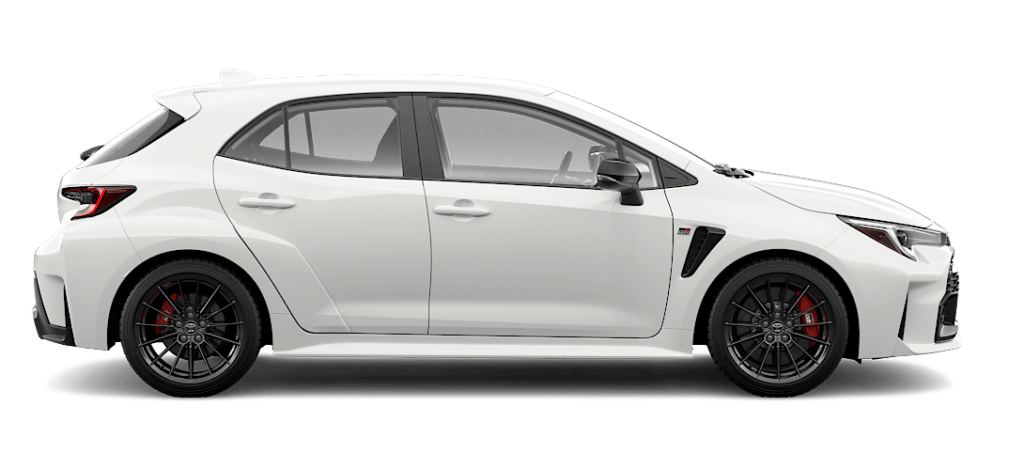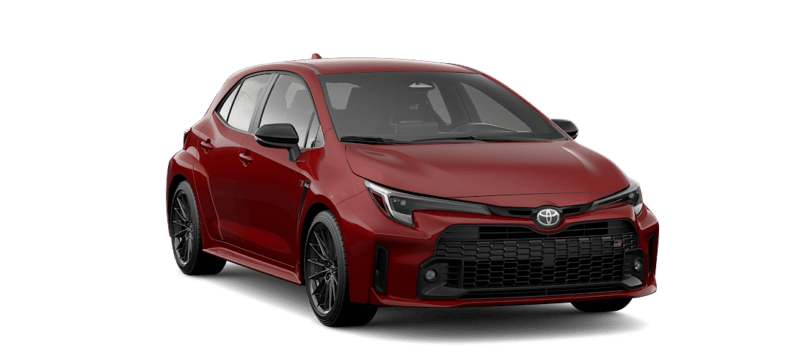 Core
Finance from as low as
$177
+tax/Weekly
with $0 cash down
Lease from as low as
$329
+tax/Bi-Weekly
with $0 cash down
9.29%
60 months
20000 Kms
View All GR Corolla Core Inventory
TORSEN FRONT & REAR LIMITED SLIP DIFFERENTIALS
Front and rear Torsen Limited-Slip Differentials (LSD) enhance cornering performance by controlling the torque distribution on the front and rear axles.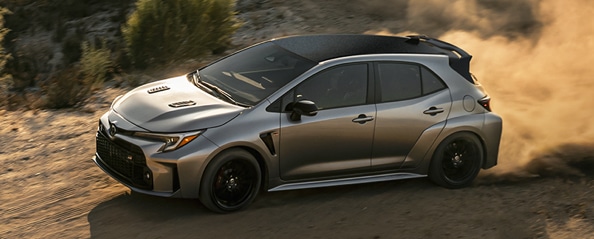 STOPPING POWER
Opposed, fixed-caliper disc brakes with ventilated and slotted rotors and outfitted with 4-piston aluminum calipers up front and 2-piston aluminum fixed-caliper disc brakes in the rear. Red calipers with a GR logo give the Circuit Edition their distinct style.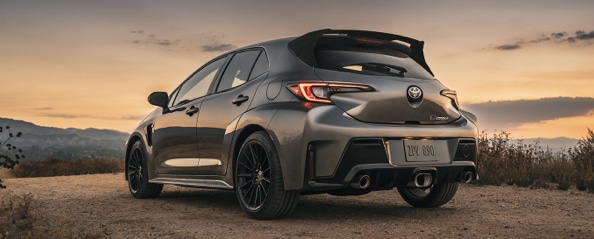 RALLY-WORTHY INSTRUMENTATION
Set your sights on a 12.3" Multi-Information Display inspired by the feedback of rally drivers. In any condition, you'll get a clear view of the gear shift position, tachometer, turbo pressure, as well as the GR meter with AWD mode, without losing sight of the road ahead.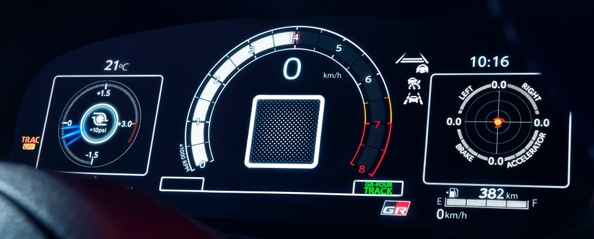 SETTLE INTO SPORT SEATING
Let the standard heated sport seats embrace you the moment you get in. There's a 6-way adjustable driver seat while the front passenger will enjoy a 4-way adjustable seat. In the Core Edition, these are finished in GR Sport Fabric and upgrades in the Circuit Edition with GR Sport Suede.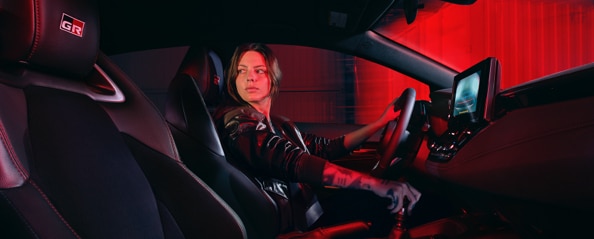 EXPLORE GALLERY
Select an image or open the entire gallery
Exterior
Interior
VIEW FULL GALLERY